Estate Planning Attorneys
The Texas estate planning lawyers at Shutt Law Firm PLLC office out of Richardson, Texas, and primarily serve Dallas, Richardson, Plano, and the surrounding areas.  In fact, we have estate planning clients all over the State of Texas.
Estate Planning Attorneys in Richardson, Texas.  Here's who we serve and what we offer:
Our estate planning law office is located in Richardson, TX, just north of Dallas.  We're conveniently located right off 75 (North Central Expressway).  While many of our clients are in the Dallas, Richardson, Plano area–we serve clients all over the State of Texas.  Our expert estate planning team has decades of experience, and we've created thousands of Texas Wills and Trusts.
What is Estate Planning?
Texas is a state that is known for its independent spirit, but when it comes to estate planning, it's crucial to have a plan in place that protects your assets and your family's future. Estate planning can be a complex and confusing process, but it's essential to ensure that your assets are distributed according to your wishes and your family is taken care of if you are incapacitated or pass away.
Estate planning is the process of creating a plan for the distribution of your assets after you pass away. This process includes creating a will, setting up trusts, and designating power of attorney. Estate planning also involves making decisions about health care and end-of-life care.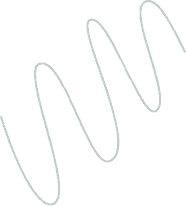 What Should Be Included in Your Estate Plan in Texas?
There are several key elements that should be included in your estate plan:
Last Will and Testament: A will is a legal document that outlines how you want your assets to be distributed after you pass away.
Power of Attorney: Designating a power of attorney allows you to appoint someone to make decisions on your behalf in the event that you become incapacitated.
Health Care Directive ("Texas living will"): A health care directive outlines your wishes for end-of-life care and treatment.
Trusts: Trusts hold hold assets for a specific purpose, such as avoiding probate or providing for a minor child. Not all of our clients want or need trusts, though we do recommend revocable living trusts or certain types of irrevocable trusts in many cases.
The Benefits of Estate Planning in Texas:
Protecting your assets: Estate planning allows you to protect your assets and ensure that they're distributed according to your wishes.
Providing for your family: Estate planning allows you to provide for your family and ensure that they're taken care of after you're gone.
Avoiding probate: Probate can be a long and complicated process, but estate planning can help you avoid it.
Peace of mind: Estate planning provides peace of mind by ensuring that your assets and your family are protected.
Estate planning is more than a Last Will and Testament.
In fact, a good estate plan includes more than tax planning and inheritance planning. Many Texans die without a valid Last Will and Testament–and even more die without putting enough effort into estate planning.
Comprehensive estate planning should include, at a minimum, a Last Will and Testament, an advance physicians' directive (a "Living Will"), a medical power of attorney, a durable general power of attorney, declaration of guardian, HIPAA authorization, and even more documents if there are minor children. Read more about these planning documents below.
What else should I have besides a Last Will and Testament in Texas?
A Will is a great place to start.  Our estate planners may also recommend a living trust.  Either way, the list below shows the components of a typical estate planning bundle our expert estate planning lawyers provide:
Texas Last Will and Testament
There's more to a properly drafted Will than meets the eye. The gifting of your property at your death is just one aspect of a Texas Last Will and Testament. Your Last Will and Testament should also designate an executor and alternate executors, make specific bequests, and give other instructions for how your estate should be handled. If you have minor children, in Texas, your Last Will and Testament specifies who you believe should be guardian of your children.
Advance Directive to Physicians: ("Living Will" or "Advance Directives")
This document tells your medical care providers your medical wishes should you become incapacitated in the future in an end-of-life scenario. For example, if you are in a vegetative state in the future, you won't have the ability to communicate your wishes for medical treatment given that circumstance. This advance directive relieves a tremendous burden on your loved ones, who may fear that they will make a decision out of conformity with your wishes. Also, most people, if given the opportunity, would rather make these important decisions themselves—as opposed to leaving it to unknown medical staff or others.
Texas Medical Power of Attorney
With a Texas Medical Power of attorney, a you designed a medical agent, such as a spouse or some other loved one, to make medical decisions on your behalf in the event you are hospitalized and incapacitated.  You never know when you might become hospitalized, so it's important to have the Medical POA ready before the need arises.
Texas Durable Power of Attorney ("Durable General Power of Attorney" or "DPOA")
A durable general power of attorney grants another person the power to act on your behalf on financial, real estate, and/or legal transactions. The person you appoint will have the ability to manage your personal and financial affairs in the event you are unable.  This document is used when you are incapacitated, but it loses its power if you pass away.
Declaration of Guardian
A Declaration of Guardian designates who you'd like to serve as your guardian should the need arise for a legal guardian. There are two basic types of guardian: a guardian of the estate and a guardian of the person. A "guardian of the estate" has the power to make decisions regarding your property. The "guardian of the person" has the power to make personal decisions for you, such as where you will live.
HIPAA Authorization ("HIPAA Release")
Doctors and hospitals aren't allowed to give out your medical records to just anybody, due to a federal law called "HIPAA". If you want a loved one to have access to your medical files (or even be allowed to remain in the room while your doctor is talking), you need to give the health care provider HIPAA authorization to communicate your medical information.
Necessary Estate Planning Documents with Minor Children
Minor children require additional planning. For example, in Texas, your Last Will and Testament should indicate who you'd like to serve as guardian of your children should you die. Your Will may also include a provision to create a trust for your children instead of giving them money outright. We often call these "contingent testamentary trusts". In this case, so long as the testamentary trust exists, a trusted person you name as trustee can make sure that the money is disbursed for important issues such as education.
We would love to hear from you.
Follow this link to send us a message, and we'll return the message as soon as we can.