Texas Probate Mediation is an effective way of resolving estate disputes involving a Last Will and Testament, a disputed trust, issues with a power of attorney, and distribution of an estate's assets.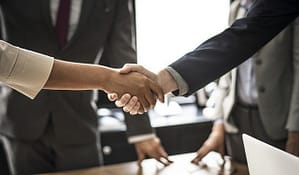 Mediation is an out-of-court process for resolving a legal dispute through a neutral third-party mediator.
---
Click Here to schedule a probate mediation, if you are an attorney needing to schedule a mediation or an individual seeking out-of-court resolution of your estate dispute.
---
More about Texas probate mediation:
Texas probate mediation often involves settling a lawsuit involving a Texas will contest, a trust dispute, a breach of fiduciary duty, Texas guardianship disputes, and other Texas estate litigation.
Probate mediation generally takes a half-day or an entire day.
The mediation can be scheduled to occur before the estate lawsuit is even filed, though most Texas probate mediation usually occurs mid-way through the lawsuit.
Texas mediation is effective at saving litigation costs.  Also, many clients are interested in resolving cases quickly; because litigation can take months or years, mediation is appealing because the case can be resolved more quickly.
With litigation, there is one winner and one loser in the case.  With mediation, the goal is to reach an agreement, so there is no winner and no loser.  This is different from arbitration, where an arbitrator picks a winner and loser.
How does probate mediation work?
Texas probate mediation generally uses the "shuttle mediation" process.  With this process, each "side" of the lawsuit will be seated in separate rooms.  If the sides have lawyers, each side's lawyer will be in the room as well.  The mediator will shuttle back and forth between the rooms.  The mediator's role is to try to get the sides to come to an agreement somewhere in the middle.  In this way, there is no 100% winner or loser.  Experienced Texas probate mediators suggest creative solutions for resolving the dispute.  Mediation allows flexibility in the settlement options.
---
---
Shutt Law Firm's probate lawyers help clients in Dallas County Probate Court, Collin County Probate Court, Tarrant County Probate Court, Denton County Probate Court, and Rockwall County Probate with Texas probate mediation.
Contact Shutt Law Firm for a free consultation to discuss probate mediation or any other questions regarding Texas Wills, trusts, probate, or guardianship. Texas probate mediator Isaac Shutt will provide a no-obligation consultation at the  law office, which is north of Dallas in Richardson, TX.